GM Defensive – A Brief Overview
GM Defensive Ind. Co. started its activities in 1980. Its purpose is to provide customers with advanced technology products. Being aware of the industry demand in the defense field, the company brought together R & D and production capabilities. In this sense, the most important project we developed; Run-Flat Changer Machine. It is still making continuous efforts to offer new technologies to its customers.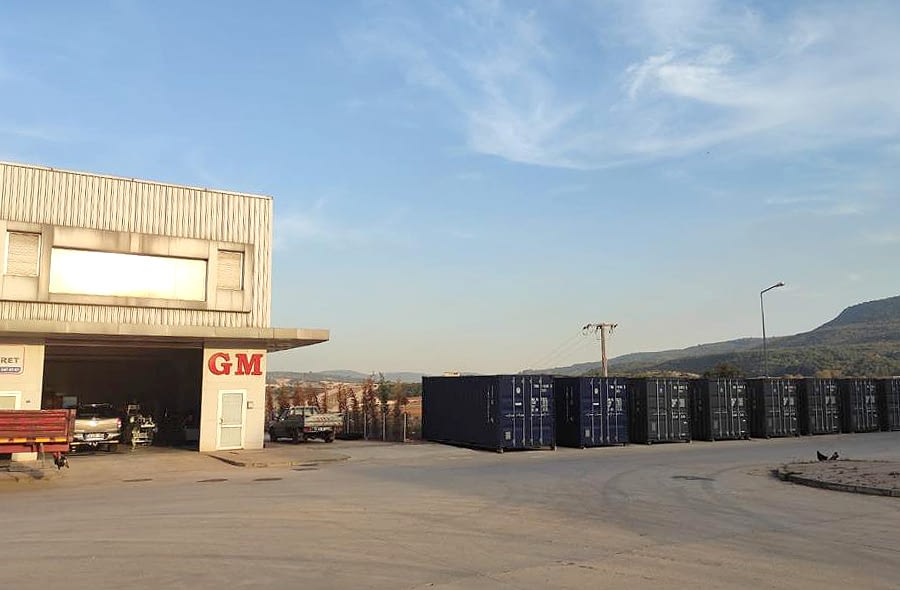 Project Realisations
The Company holds an impressive inventory of project references, in the Defence industry, worldwide.
It has a background of 600 project assignments, undertaken and delivered with glory. Its job references mainly include Turkish Armed Forces, Universities, Physics and Chemistry labs of Colleges, The Turkish Standards Institute (TSE), Mechanical and Chemical Industry Corporation (MKEK), Administrations of Thermal Power Plants, Railway and Rolling Stock Mills, the Turkish Petroleum Corporation, Turkish Army, the U.S. Army, Iraqi Army, Egyptian Army, and Armies of the State of Qatar and United Arab Emigrates.
Canadian Military Base, Jebel Ali-Dubai
One of The Military Vehicles With Run-Flat Tires
Ephesus 2018 Unified Joint Actual Shot Operation
RUN-FLAT & RUN-FLAT CHANGER MACHINE
Advantages and Applications of Run-Flat:
-Run-Flat is a technology which helps armoured vehicles with tyres blown or damaged by firearms under dire circumstances calling for high security, escape from the imminent danger scene fast and without loss of control.
-When a tyre, the so-called RFT, blows out, this technology prevents harm coming to the rim by thwarting its contact with the ground and lets the vehicle continue with its journey.
-It absorbs the energy released by landmine explosions and thereby reduces the damage.
RUN-FLAT CHANGER CONTAINER VERSION
Technical Characteristics
As its name suggests, this version of Run-Flat replacement machines is fitted in a 20-inch container that bears a valid international transit certificate.
Typically inheriting all characteristics of the standard version, this range diverges only in a more compact design. The system can operate with power supplied from generators as well as through mains and possesses a feature which makes its transportation easy in operation zones, barren fields like the Saharan deserts and in battlefields.
Our Business Partners
 Companies producing quality production in the fields of the world,
We continue our way as the representative of Turkey.
GM Defensive Ind. Co. started its operations in 1980. Its purpose is to offer its clients advanced technology products.  The Company is aware of the industrial demand in the field of defence, and has combined its R&D and production capabilities, accordingly.  It pursues continuous efforts towards introducing and promoting new technologies to its clientele.
Cevizlidere Mah. 1243 Sk. Taşpınar İş Merkezi No: 2/10
Balgat- Ankara / Turkey
Tel:
+90 (312) 4728940
Fax:
+90 (312) 4728944
Mobile:
+90 (532) 2115124